Turn your cost center into a profit center.
Learn how third-party funding can help corporations offload litigation expenses and monetize prospective legal claims.
Read the Guide
Discuss financing
How do in-house legal departments benefit from litigation finance?
Control Costs
Pursue claims without negatively impacting your P&L and taking balance sheet risk, by shifting legal expenses to an outside funder.
Optimize Outcomes
Funding mitigates the financial burden of litigation, so you do not have to compromise on quality of counsel.
Offset Risk
Limit the likelihood you run out of capital resources for a particular matter, forcing premature, inadequate settlements.
When the economic risk of litigation shifts to a litigation finance partner, the increased potential to convert a company's legal department from a cost center to a profit generator makes obtaining c-suite approval for proactive litigation easier.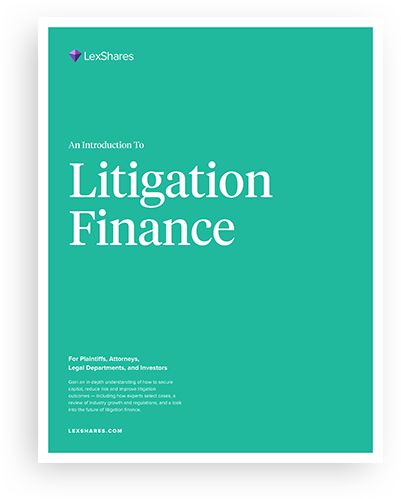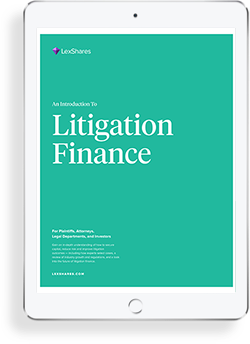 Download our free litigation finance guide.
Litigation finance can help enable attorneys and plaintiffs to secure capital, reduce risk and improve litigation outcomes. In this guide, you will: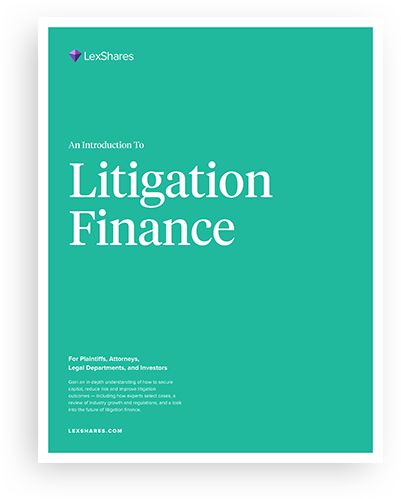 Gain an in-depth understanding of litigation finance

Understand how experts select cases

Review industry growth and regulations

Look into the future of litigation finance
1
Apply
Submit your application for funding and execute NDA.
2
Review
LexShares' team reviews your case.
3
Approve
LexShares sends a contract detailing terms of funding.
4
Fund
Contract executed and funding deployed.
Discuss funding with LexShares.
Explore how litigation finance now benefits in-house legal departments by connecting with LexShares' experienced Investments team.