Offer this powerful resource to your clients.
Leading litigators and law firms have chosen LexShares as their preferred financing partner.
Read the Guide
Discuss a case

How do attorneys and law firms benefit from litigation funding?
Manage Risk
Create liquidity by rebalancing or reducing contingency fee risk and arrears.
Drive Growth
Finance working capital or marketing programs for your firm by using a law firm or portfolio funding structure.
Acquire and Retain Clients
Offer more client-friendly engagement structures by using outside capital to enable alternative fee arrangements.
Improve Outcomes
Achieve recoveries that are more fairly aligned with case merits.
It can be difficult to succeed in a competitive market when faced with delayed payments, out of pocket litigation costs, and protracted cases. LexShares enables attorneys and law firms to monetize illiquid assets and generate working capital.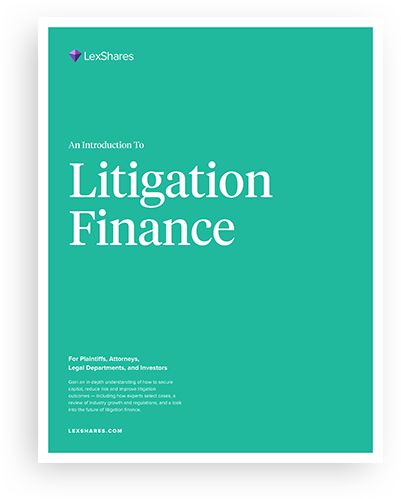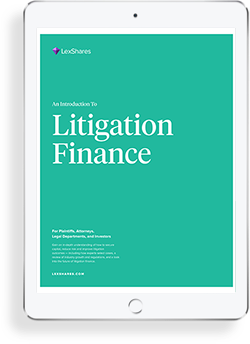 Download our free litigation finance guide.
Litigation finance can help enable attorneys and plaintiffs to secure capital, reduce risk and improve litigation outcomes. In this guide, you will: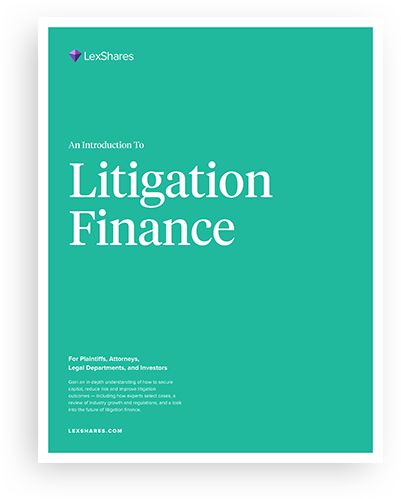 Gain an in-depth understanding of litigation finance

Understand how experts select cases

Review industry growth and regulations

Look into the future of litigation finance
1
Apply
Submit your application for funding and execute NDA.
2
Review
LexShares' team reviews your case.
3
Approve
LexShares sends a contract detailing terms of funding.
4
Fund
Contract executed and funding deployed.
How we invest.
LexShares uses a multi-channel investment approach to ensure speed and certainty of funds.

LexShares Marketplace Fund
In June 2020, LexShares launched its second privately managed fund, a $100 million fully discretionary litigation finance fund that gets deployed into each legal investment made by LexShares.

LexShares Funding Platform
LexShares operates an online platform that enables institutional and individual accredited investors to participate in certain funding opportunities. Offerings are typically fully funded by LexShares prior to being made available to investors.
Discuss funding with LexShares.
LexShares' experienced Investments team has helped thousands of attorneys explore flexible, non-recourse financing options.