Work with a leader in litigation funding.
Recognized by Chambers & Partners as a top litigation finance firm, LexShares is trusted by boutique, mid-sized, and AmLaw firms.
Contact Us
View Resource Center

A powerful resource for attorneys and clients
Manage Risk
Create liquidity by reducing or rebalancing contingency fee risk and arrears.
Breach Of Contract
$500,000
In this case, funding helped offset hourly legal fee arrears and covered additional legal fees as discovery proceeded.
Single Case

Antitrust
$4,000,000
Litigation funding allowed this law firm to pay for depositions, damages expert fees, and a class certification notice—all while remaining on full contingency.
Portfolio

Drive Growth
Obtain working capital for marketing programs and growth initiatives using a portfolio funding arrangement.
Acquire and Retain Clients
Offer more client-friendly engagement structures by using outside capital to enable alternative fee arrangements.
Breach of Fiduciary Duty
$750,000
With the plaintiff on the brink of bankruptcy, swift funding from LexShares made it possible to retain high-caliber counsel and cover all legal expenses.
Single Case

How our process works
Reach out to our team to start discussing whether funding is right for your legal claim.
Initial Review
Our team works efficiently to provide feedback on your legal claim. If we believe the case is suited for funding, we will present a term sheet.
1 - 2 Weeks
Sample Legal Claim
Case Type
Breach of Fiduciary Duty

Shareholders of Sterling Cooper allege the agency's financial advisors failed to disclose significant conflicts of interests with a rival firm after a recent acquisition.
Damages
$20,000,000

Defendant
Cutler Gleason Chaough

Owners of a large M&A advisory firm tasked with finding the best possible buyer for Sterling Cooper, which was allegedly sold below fair market value.
Claims Assessment
Once material terms are solidified and deal documentation is executed, the claim is assessed.
3 - 4 Weeks
Sample Diligence List
Engagement Agreement
Documents outlining the plaintiff's engagement structure with counsel.
Damages Analysis
Information supporting how the expected damages were calculated by the legal team.
Projected Litigation Budget
Budget projections for various upcoming legal fees, court costs, expert reports, etc.
Funding
After the claims are assessed, a notice of approval may be provided, followed by swift and secure delivery of funding.
1 Week
Non-Recourse Funding
There is no obligation to repay LexShares' investment if the case is lost.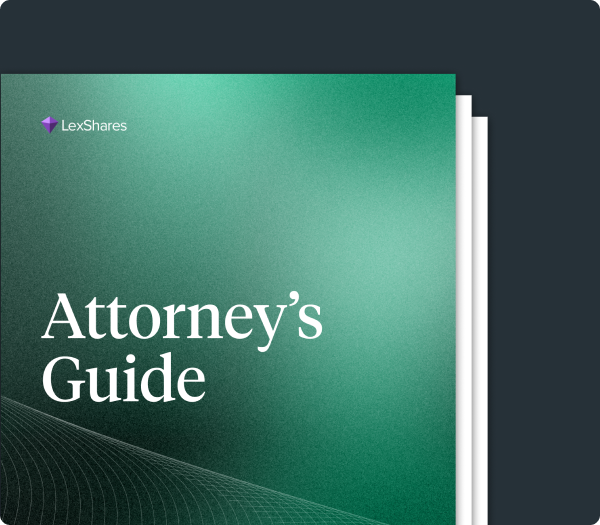 Litigation funding insights for attorneys, by attorneys.
Visit our resource center for the latest industry trends, case law anaylsis, and ethics best practices—all in one place.
View Resources
Discuss funding with LexShares.
LexShares has funded a wide range of case types at various stages of litigation. If there is interest in obtaining financing, please contact our team.